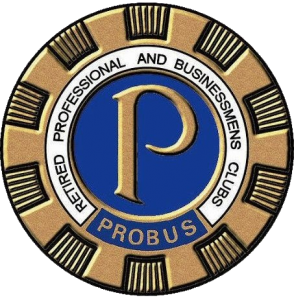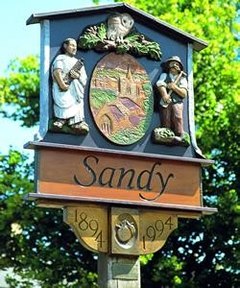 PROBUS CLUB OF SANDY AND DISTRICT
Club Secretary:
Bob Snowsill
e-mail b.snowsill@btinternet.com
If you have any questions on this site please contact RAY at sterlingcons@btinternet.com
Following the lifting of the majority of COVID restrictions and resumption of regular Committee meetings monthly lunches are also scheduled with our next lunch taking place on 23rd March.  Please note the changes to the format and cost of the lunch which have been transmitted to members separately.  As usual, lunch payments are due on the day unless apologies have been tendered in the usual way.
Financially the club continues to be on a sound footing.  Due to the lack of activity over recent years, membership subscriptions for 2021/22 were temporarily suspended.   However, now that lunches, and associated costs, are recommencing, subscriptions for the remainder of 2022 are now due.  Details have been communicated to all members and these are payable by 28th February, either by cheque or direct bank transfer as usual.
Our second members luncheon of the year was held on 24th February.  Our new caterers produced a good meal and this was followed by and interesting talk about Gardening fo Creaking Oldie, with many tips on how to arrange your garden to minimise the effort of involved in maintaining it.
Our recent PUB lunch, held on the 8th March at the Green Man, Stanford, was well supported with 32 diners in attendance.  See our Social Page for details of other pub lunches and forthcoming events.
ADVANCE NOTICE OF LUNCH DATE CHANGE
Due to a clash with next year's PROBUS club holiday, the JUNE lunch next year will be held on June 16th (instead of June 23rd).  All other lunches in 2022 will be held on the fourth Thursday, as usual, except for the usual Anniversary and Christmas joint lunches, of course!  (See our social page for details of next year's events.)
The next Committee meeting will take place on Thursday 10th March.  If there are any issues that you wish the Committee to discuss please advise the Secretary so that they can be included in the agenda.  In the meantime, any further developments will be communicated to members and posted on this web-page.   Meanwhile all members of the Executive Committee wish you well. Keep safe and we look forward to seeing you again at our lunch on 224th February.
For the latest status of future activities please visit our Social Calendar page HERE.