Our Christmas luncheon held at the Borough Arms Hotel Newcastle on Tuesday the seventh of December 2022. The grace was said by Mr Ian Challinor followed by a hearty three course meal, finishing with mince pies and coffee. The speaker was Mr Bill Durose who spoke about Chrismas festivities and their origins interspersed with Christmas songs and carols and audience participation in the choruses. A huge thank you for everyone who supplied prizes for the raffle, resulting in over twenty being donated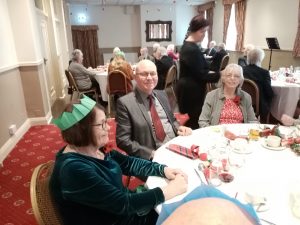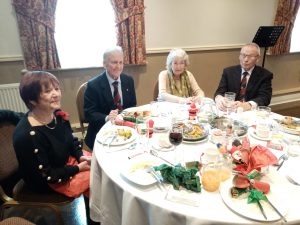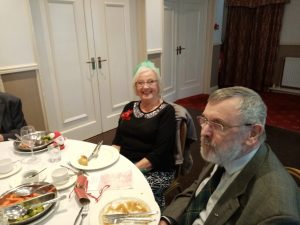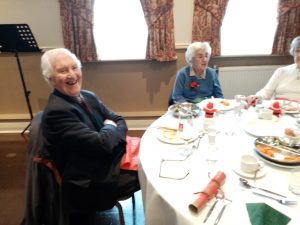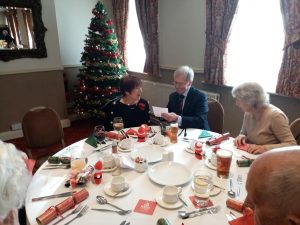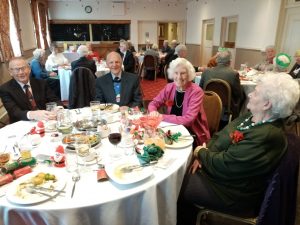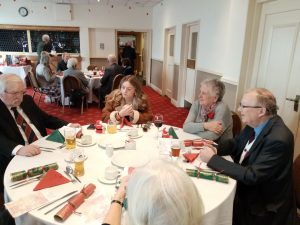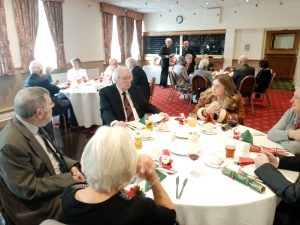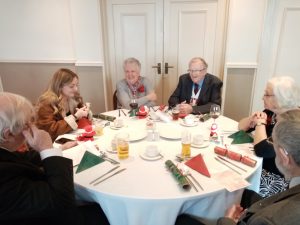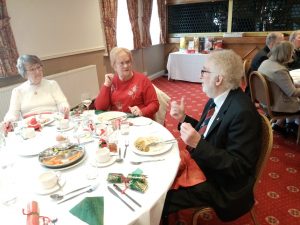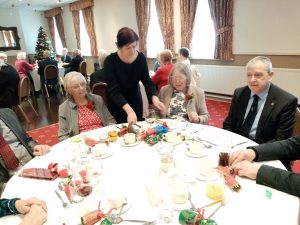 .……………………………………………………………………………………………………………………………..
Contacts.. Mr Alan Marshall secretary) 01782543320
Mr Ken Brass (member) 01782 534185 email kennethbrass@yahoo.co.uk
As well as the monthly meetings we hold an annual barbeque, a Christmas Luncheon, Ladies days, mini breaks and day trips. Although we are open to both men and women, up to the present we do not have any lady members, however many of our organised events are attended by members wives and lady guests
POST COVID, we now have had to make ammendments to our club. We now meet on the FIRST Tuesday of the  month at the BOROUGH ARMS Hotel in Newcastle u Lyme at NOON . We have a two course meal at £16 followed by a discussio of how the club is to move forword. Anyone wishing to join, then please just turn up to a meeting or contact one of the phone numbers listed above
Below. The Queens platinum jubilee meal held at the Borough Arms Ho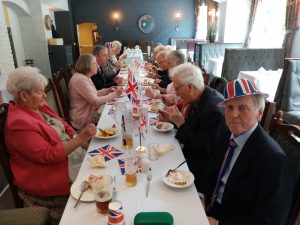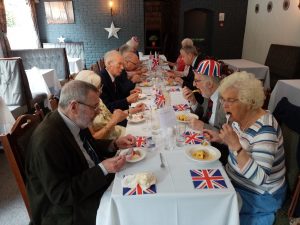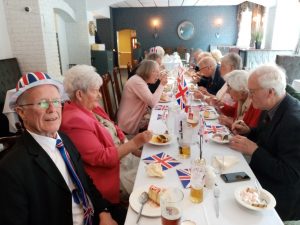 Above the retiring president Mr Michael Childs installing our new president, Mr Tony Dunn for the year 2019_2020
Right the retiring presdent receiving an ex presidents tie and clip.