Club contact:
John Lawton
Our PRESIDENT IS FRANK JONES, TREASURER HUMPHREY GIBSON,SECRETARY NORMAN PYBUS, ALMONER BOB BROWN, Whilst I am at the moment VICE CHAIRMAN AND VICE SECRETARY having been Chairman last year and probably next year
We meet in the LOUNGE of the HAND HOTEL Llangollen EVERY TUESDAY MORNING 10.30 until 1200. Taking a break from 'normal' business during the summer, when meetings are still held but are 'informal' without speakers. The ONLY break in during EISTEDDFOD WEEK around the second week of JULY each year.
We Five Lunches at 'The Hand' ,interspersed with the meetings over the year when Wives and Girl Friends are invited, although hopefully all not at the same time!
Christmas Message 2013  and Probus Members 2012
The Christmas message was given last year by The Rev Mary Stallard and the 'Portrait' is by Andrew Gale, from the book about the 'LLANGOLLEN COMMUNITY' by Simon Collinge and Andrew Gale
We were formed in 1967 and are now only a small (in Numbers) club with an average attendance of 15 out of 23. Having had too many members' Crossing the Bar' over the last two years. For Trips out we tend to combine with RUTHIN Probus..
Please feel free to visit us, when you are in the area, you will be very welcome, especially as last month we opened a 'MAN CRECHE' with the support of the Hotel, where Ladies can leave their men in safety for two hours every Tuesday and collect them after 1200.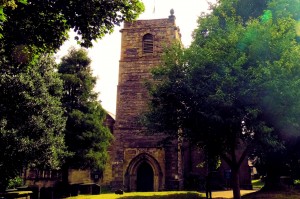 St Collens Church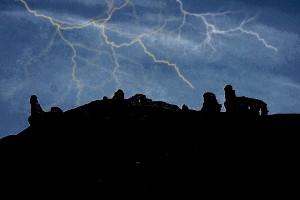 Lightning over Dinas Bran Castle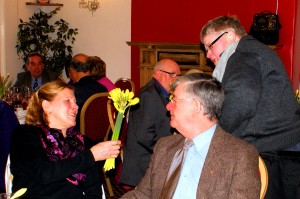 Receiving daffodils at St Davids Day lunch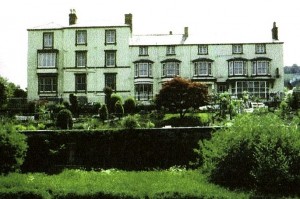 Hand Hotel from the garden