Founded in May 1974 when it was possible to have a three-course hotel dinner for 95p, pay 14.5p for a pint of beer, stay at a B and B for £2.50 or travel on a British Rail coastline express excursion to Penzance for £1.45 (optional coach to St Ives and Land's End 40p extra) …


There have been many changes in the first four decades of the club  but it remains committed to serving well the interests of retired and semi-retired professional and business men in the area, between the cities of Bristol and Bath.
The club meets monthly – usually on the fourth Friday – for lunch and a talk by a guest speaker, at Keynsham Rugby Football Club.  Partners are invited to attend four times a year, and also to join in at coffee mornings, held on the second Friday of each month, and to support a wide variety of social events during the year.
A busy social committee organises half-day and full-day trips to places of interest and visits to theatres;  the programme has included theatres at Cardiff, Salisbury, Newbury, Bath and Bristol.
A group holiday is also organised each year; last year, members enjoyed a four-day visit to Shropshire.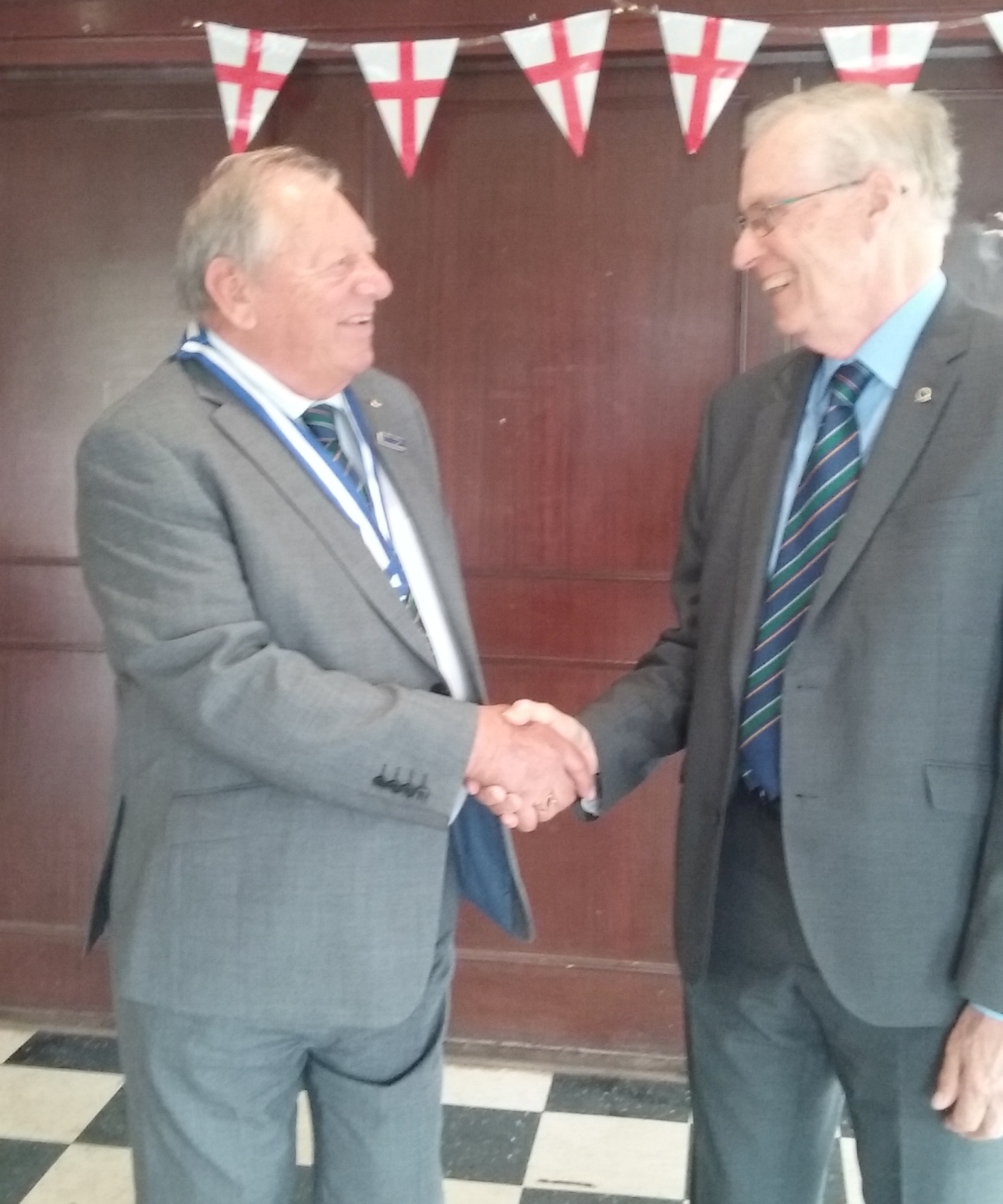 The club president for 2019-20 is Peter Coombs, shown on the left of the photo receiving his regalia from the 2018-19 President Terry Morse at the Club's AGM on 26th April.
______________________________________________
The club secretary is Derek Francis, tel. 0117 986 4958.  If you are already a member of a Probus club in another district but preparing to move to our area you would be welcome to join us: please contact our membership secretary, Owen Cole, tel. 0117 986 4312.
__________________________________________
Next meeting: Friday, 22nd February, 2020: "Bushcraft & Military Service"
Next visit: 19th March, 2020: "The Kite Runner"