Updated  10th SEPTEMBER 2023:     CLUB ACTIVITIES / GROUPS  
MONTHLY LUNCH at different venues:  Contact: Elaine Anderson.
COFFEE MORNINGS: Wednesday 10th July 1000H &  14th August 1000H 2024
WALKING GROUP: 20th SEPTEMBER 2023 PERSLEY WALLED GARDEN
The September Probus Granite City Ladies Stroller/Walk will take place on Wednesday 20th September 2023 at 10.30am sharp, meeting at the car park at the front of the Persley Walled Garden.
Directions :- Persley Walled Garden is on the A92 Mugiemoss Road, across the road from Mike's Famous Fish and Chips Take Away Shop. If approaching from North Anderson Drive, go down to the Haudagain Roundabout and go straight ahead down A92 Mugiemoss Road. Follow the road round to Hutcheon Low Drive on your right. Turn right into Hutcheon Low Drive, then left into the car park for the garden. (If you overshoot Hutcheon Low Drive, there is a small roundabout about 100m further on where you can turn back.)The Walled Garden is a Memorial Garden in remembrance of workers who have died whilst on duty due to accidents etc. We will have a walk round the gardens and then join a trail by the River Don called the Woodside Trail walking eastwards towards Aberdeen. We will also return to the car park by this path. Please remember that everyone is responsible for themselves.
Look forward to seeing you on the day. Thank you.
Kind regards – Fiona Macdonald.
Book Club (1)

– Contact: Jean Ironside   meet at Rubislaw Church Centre, 1 Beaconsfield Place 1030H
Book Club (2) – Contact: June Waters    meet at Kippie Lodge, Milltimber 
MAH JONG     – Contact: Barbara 077879 891276 Email: barbaramarshall2@gmail.com  – 1st Wed of the month, Curl Aberdeen Viewing Gallery 1000-1200H.  Fees £48 Sept – May. Tea/Coffee biscuits served at 1100H at own cost on the day reduced to £2 p/p. i.e. £1.50 for tea/coffee only. Same Instructor for all levels with us for the whole session Sept. 2023-May 2024.  Standard & Progressive rules printouts available (also sent by email to members).  Currently 17 members.  New members welcome!   Sheila handed over a card and gift to Jackie at Curl Aberdeen to mark her retirement after 25years at Curl Aberdeen.  I wrote to Jackie in May, thanking her for the excellent and efficient service provided to our group. Rachel has agreed to continue as Instructor – so we will see her at first session 6th September.
MAH JONG LUNCH 2023 PHOTOS: 5th July 2023 1230H at A MUSE Michelin** Restaurant, Set 2 Course lunch:  What a great afternoon, convivial atmosphere and excellent food.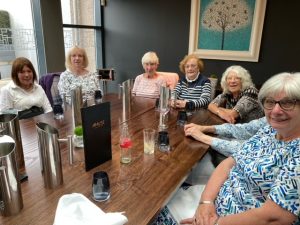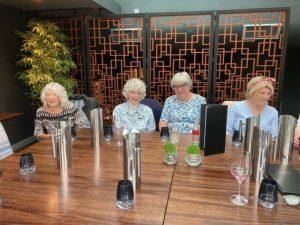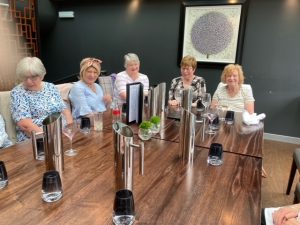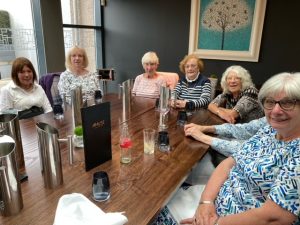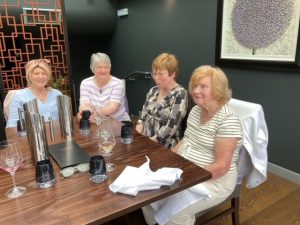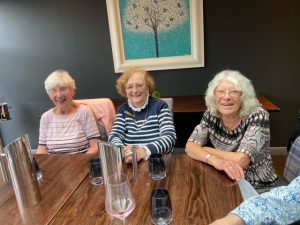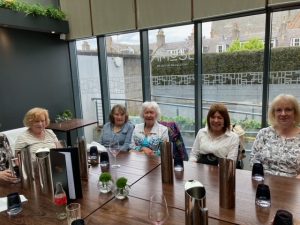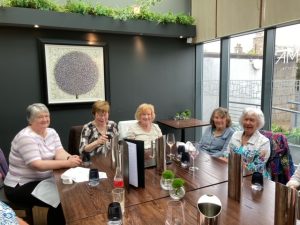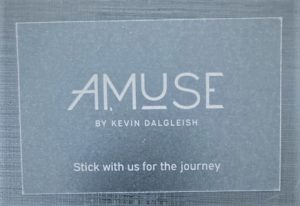 BRIDGE:  disbanded  – Convenor required !!  Contact: Joyce
KEEP SAFE AND WELL !  Georgina
Photos published with permission of members
AGM 2022 Committee: Past President retiring, new ordinary member joining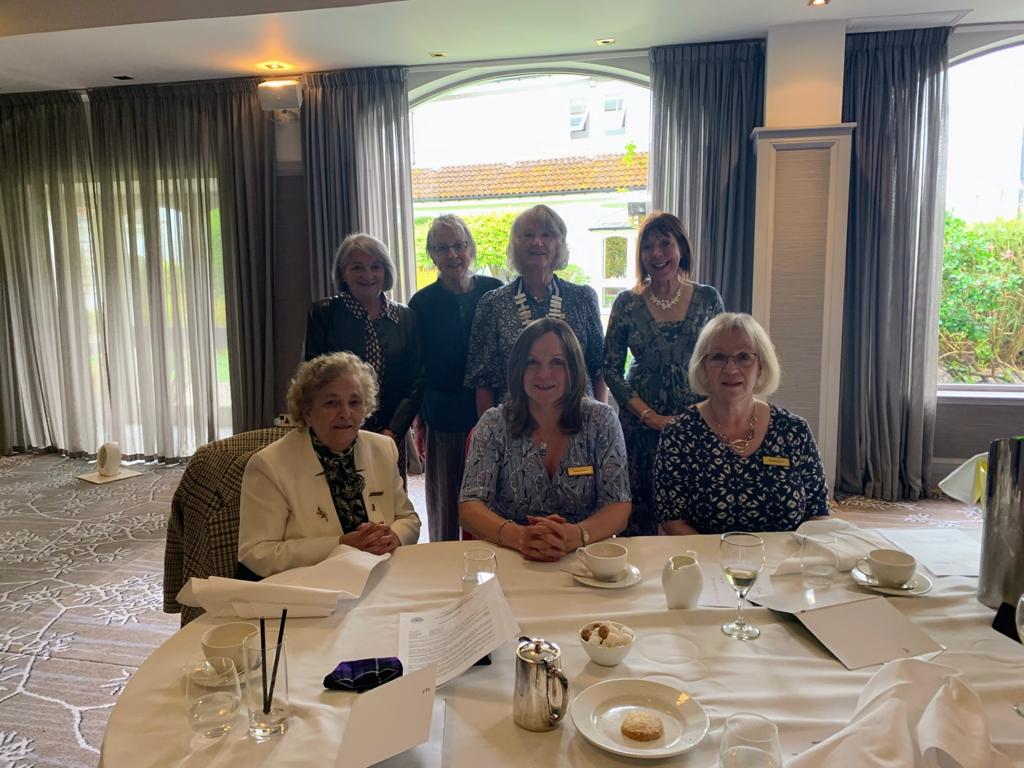 AGM 2021 at the Marcliffe Hotel  (see our PHOTO GALLERY page)
N.B. OUTINGS: Please note FINAL sign-up and payment means that the outing/event has to be paid upfront the next day.  Therefore, no refund possible after firm booking paid for any outing.  You may arrange for another member to take your place and ask them to pay you
Outings: Committee Members are to share this task.  Therefore whoever is organising the outing will be your contact for sign-up and payment.