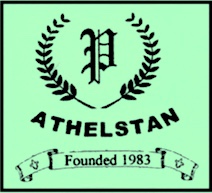 Athelstan Probus Club of Malmesbury
We are a thriving and enthusiastic club, comprising members from an eclectic variety of professional backgrounds including architecture, armed forces, aviation, business management, civil service, engineering, healthcare (human and animal), law, science and social services. Our Club was formed in 1983.
Our friendly, informal and supportive group believe that a sense of humour is central to good fellowship. Many lasting friendships have developed through membership of our club.
The club has up to 33 members
We meet every Wednesday morning, with a speaker each week, covering a wide variety of interesting topics, allowing time for questions and discussion
Meetings are normally held at a local Malmesbury pub, starting with coffee and a chat and finishing with a convivial few minutes at the bar
Several times a year, meetings are preceded by a sociable club breakfast at the pub. In addition, there are a number of informal gatherings at members' houses and gardens
We are continuing our weekly meetings via Zoom until Covid-19 restrictions are released
Regular club events include a summer BBQ, a visit to a place of interest chosen by the Chairman, and a Christmas lunch. Wives and partners are welcome to join us at these annual events
New members are recruited as a result of recommendation by a member or via initial contact with our Secretary nigel.harper@btinternet.com
Who was Athelstan? – visit Athelstan Museum Malmesbury for further information www.athelstanmuseum.org.uk